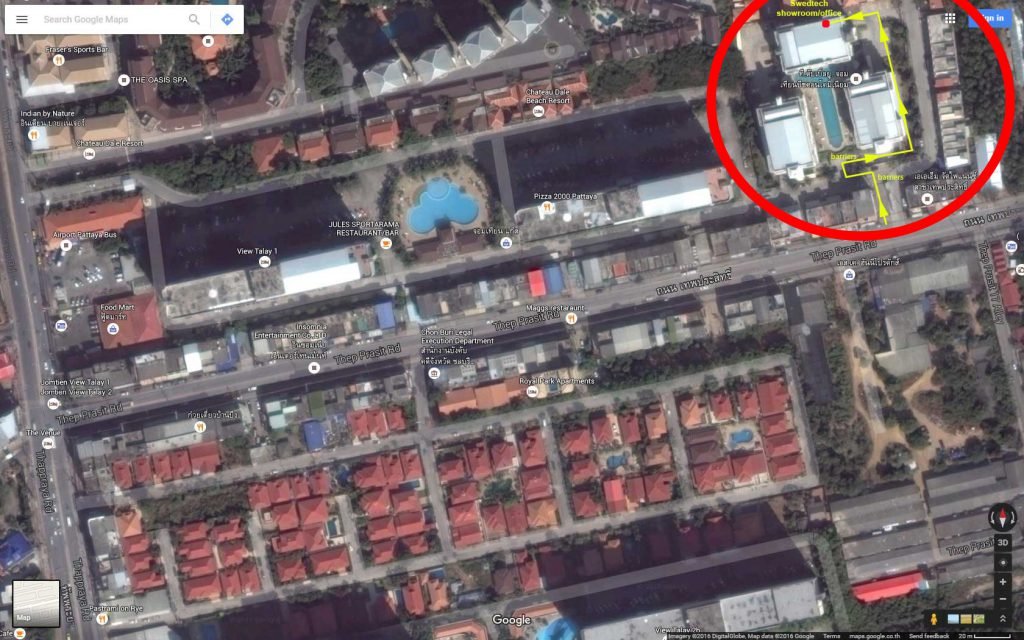 Click on picture to expand it.
Coming from Thappraya road you will see soi 12 on your left hand side.
You can see the Swedtech signs. Go into the soi and pass the barriers.
After the barriers go to the left and after a few meters directly to the right were an other barrier is located.
Inform the guard you are visiting Swedtech and after the guard giving you a piece of paper he will open the barrier for you.
Now drive all the way to the end and turn left,  then again at the end turn left.
After 30 meters you will see the Swedtech entrance door at your left side.
Please bring the paper the guard will give to you.