Click on the images to enlarge them
Swedtech.com is specialized in quality LED lightning.
LED has a long lifespan, up to 100 000 hours

LED is environment friendly

LED has physical robustness
LED consists of renewable parts
LED has no UV-radiance
LED generate less heat
LED has no color limitation (RGB-LED)
LED is energy efficient
LED is based on 12-volts principle
LED can be used in modern design due to its size
LED light up very fast
LED can be dimmed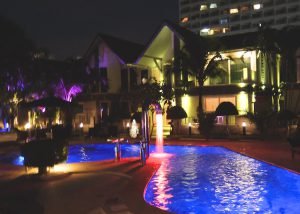 It's rare that you stage a party in your garden in the daytime and the ideal time in the tropics is of course when the sun goes down.
That's why it is essential to think about your lighting options when it comes to making your garden party shine with a bright welcoming ambiance.
Installing LED's provides you with a whole universe of color options from a range of colors with no limitations.
Light up your yard, your garden, your flowers and trees in spectacular style utilizing our amazing choice of first class LED options.
Swedtech.com sells and installs lighting for indoor and outdoor use.
Wall lamps, chandeliers, spotlights, etc.
Designs with old fashion bulbs, halogen or LED.
And we can even create a lighting design to fit your needs
Indoor led-bulbs, spotlights and LED strips
Swedtech.com sells also high quality outdoor lamps:
LED garden lamps
LED flood lamps
LED Spotlights
Heavy duty spotlights
Pool lamps